Immersive Mode
The immersive mode allows developers to control all areas of the screen except the status bar, with the complementation of the theme color it can achieve extraordinary full-screen effects.
Activation​
Go to Dashboard, click on the left to select the current bot, scroll to the bottom of "Information" page to check the "Immersive" checkbox, and click Keep.
Design Adaptation​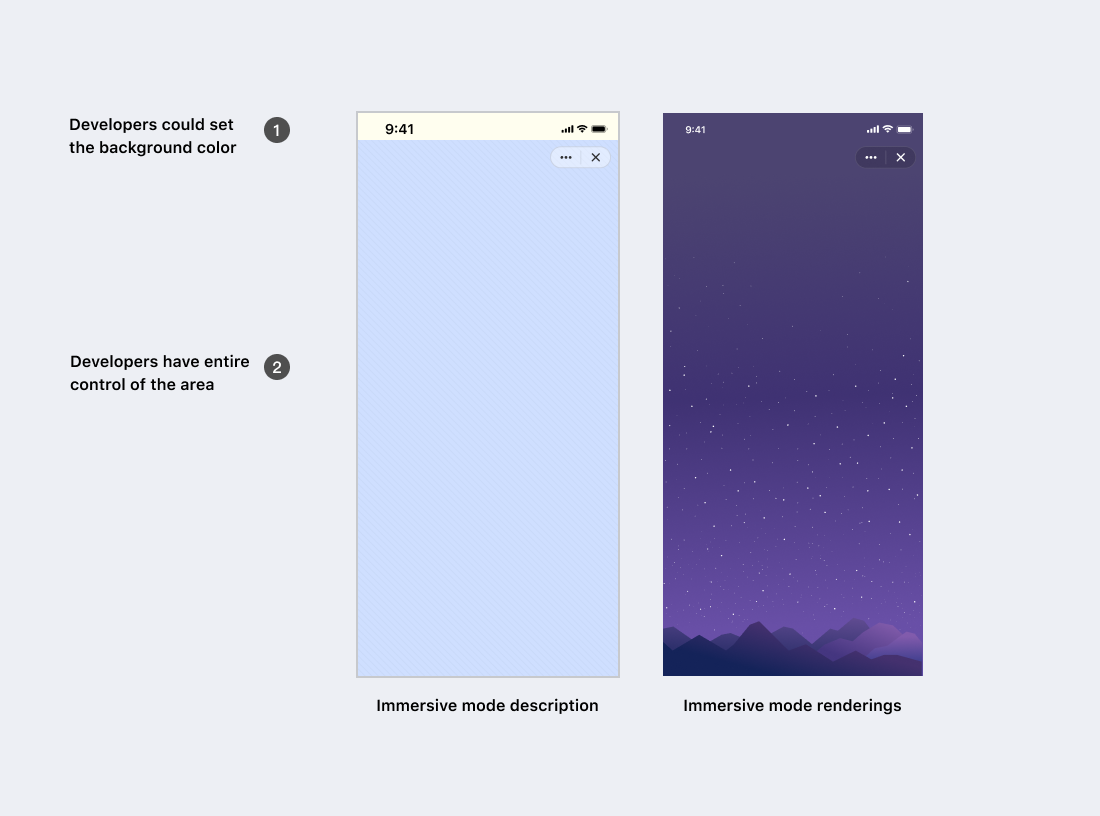 The rendering on the right perfectly interprets the immersive mode. Note that the theme color does not support gradient colors.
Try​
Search for 7000103066 to experience the "DonateCafe" bot.

Search for 7000103214 to experience the "red envelope" bot.

Search for 7000103013 to experience the "TaskWall" bot.
Reference​
The theme color is perfectly matched with the immersive mode.
Developers need to avoid the fixed floating menu area in the upper right corner designing the interactions after turning on the immersive mode.